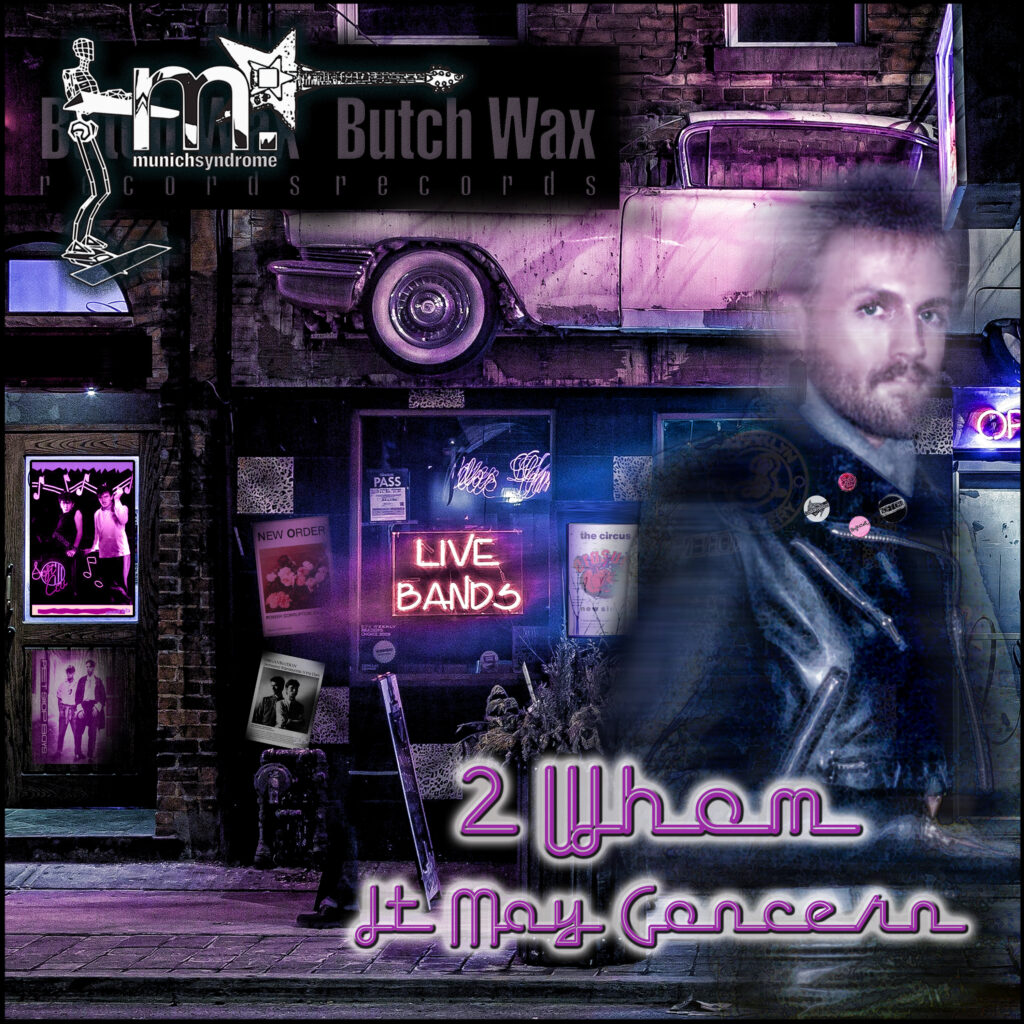 The first song from Munich Syndrome's Nineteen Eighty Something project: 2 Who It May Concern, an extended mix, radio edit,fourth generation Demo, the Sax Version from Sensual Ambience, and the more electronic 2 Whom, form Electronic Ecstasy. One of the very first complete songs I ever wrote back in the eighties. using the original arrangements and some elements from the original demo recordings, this is a completely new version, and the first effort, since the eighties forgoing the vocoder. Written during a time of youth, naivete, optimism, drama, and the feelings that most anything might be possible.
2 Whom It May Concern Track Listing:
1: 2 Whom It May Concern (Extended Mix) 06:28
2. 2 Whom It May Concern (Radio Edit) 04:02
3. 2 Whom It May Concern (Dem0) 03:57
4. To Whom It May Concern (Sensual Ambience Mix) 04:59
5. 2 Whom (Electronic Ecstasy Mix) 04:15
Written in the Halcyon days of the burgeoning synth pop / post-punk movement. Electronic duos Soft Cell, Blancmange, OMD, the Pet Shop Boys and many others opened a door to creativity and freedom.
It all started with a Korg Poly 6, then a Sequential Circuits 6-Track and Drum Tracks were added. Soon came a DX-7, a four-track PortaStudio, and we were off to the races.
The original demos were discovered last year during the pandemic, and the Nineteen Eighty Something project will be bringing some of these earliest efforts to life and light.
Please check out our BandCamp page for all of our Munich Syndrome releases: https://munichsyndrome.bandcamp.com/