David B. Roundsley: Author, Musician, graphic / multi-media designer
Partner at DBR Design, founded in 1983, music producer at Munich Syndrome 2001 onward, owner of Syndrome Sounds label and publisher 2002 onward, co-owner of DBR Design publishing 2018 onward.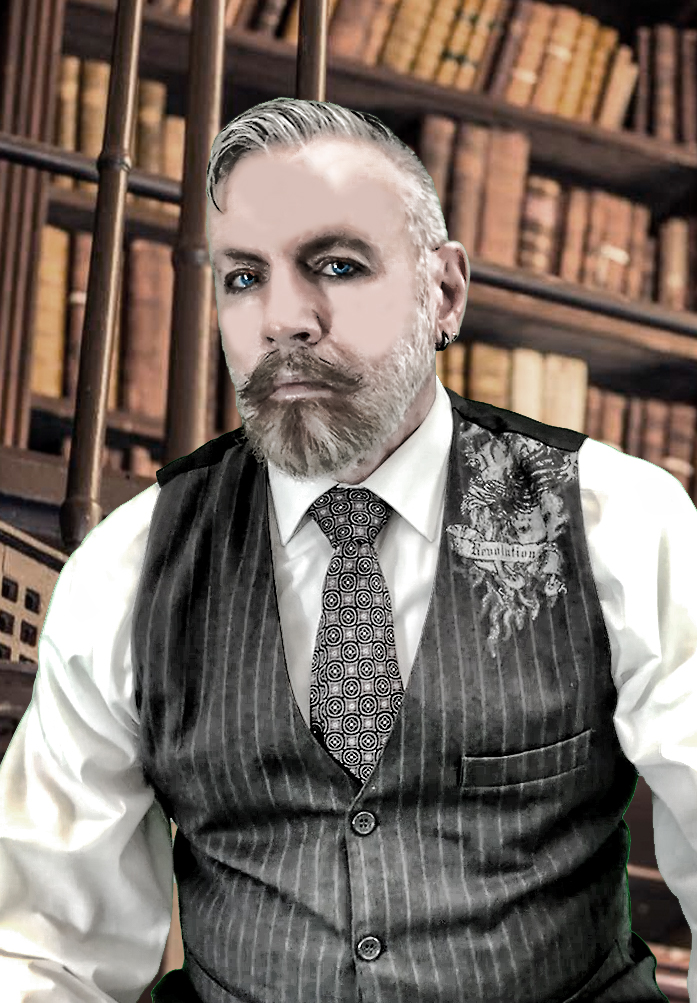 I am a Musician (Munich Syndrome), Graphics & Multi-Media Designer, and an Author.
I have been involved in a wide array of artistic disciplines ranging from fine art (painting, pen & ink, watercolor), graphic design, multi-media, writing, video, and music (composing and studio production) over the past 50 years. I have run an independent design company since 1994 as well as having held the Creative Director positions at GetSmart and Fast Find, and have released 11 albums under the moniker Munich Syndrome.
I have designed well over 50 websites for e-commerce, personal, non-profits, and the arts over the last 20+ years as well as logos, corporate identities, book covers, illustrations, and album covers. I have also created close to 100 videos, ranging from animated to live-action.
Previously I had always segmented my areas of work online: web design, graphic design, photography, multi-media, video, music production, and writing. With the website redesign, I'm bringing the various artistic disciplines together under one roof.

My first course of study in college was as a Fine Art major. Concurrently my first job was head designer in the visual merchandising department of a major department store chain, where I was given free rein to visualize and build engaging signage, props, sets, and anything else that would engage the shoppers and increase point of purchase sales.

My love of music was also overtaking me and it was through album art I developed a love of typography, logos and branding merged with fine art that created an engaging visual hybrid I still appreciate to this day.
During this period I lamented the demise of posters promoting and memorializing concerts and began designing my own mixed media of watercolor, acrylics, pen & ink, and airbrush.

After completing my fine arts studies and having a very fulfilling and successful run in visual merchandising I wanted to expand into the areas of commercial art and returned to school with a major in Technical Arts & Graphics at the College of San Mateo, California.
I longed for more precision in what I was rendering and this course of study provided foundations in typography, drafting and layout.

I have played piano from a very early age and around the time I was finishing up my second round of studies I purchased a couple of synthesizers and a Portastudio and began writing and composing my own material.

My time was split between graphic design projects working with start-ups and small businesses, working on my own music and working with other local artists assisting with mixing or recording their material.
My next round of education included digital design, web design, multimedia as well as audio design.

During this period I received a call that a start-up, GetSmart.com needed a quick fix with some functionality and images on their recently redesigned home page. Getting the call at 10 at night and having no base files to work form other than what was currently live on the web, I was able to restructure and redesign the problem areas before sunrise.

Additional requests followed and it became apparent that it would be more cost effective for me to join them part time. I soon joined the company full time as Creative Director as well as the main production artist and provided the front-end HTML. Over the course of a year and a half we redesigned, rebuilt and expanded the website and business two times. GetSmart became an attractive acquisition target for Providian Financial which had been unable to gain any traction online despite a very large art and technology department. Providian had just rolled out a multi-million dollar campaign for an online-only credit card, Aria. Shortly after the GetSmart acquisition the decision was made to jettison the Aria brand and rebrand it as a GetSmart Credit Card.

At this point, the company shifted and I was suddenly in one of the largest company-wide art departments in the private sector. When GetSmart was a start-up we could go from meeting to mock up to design implementation in a few days. Suddenly there would be meetings that lasted weeks over a particular shade of blue in a banner ad that would only run for a quick cycle.

I left Providian in January 2002, rebuilt my audio studio (Syndrome Sounds V2), and began recording in earnest. An opportunity presented itself to score some short movies shot in France and those soundtracks became the basis for my first commercial release under the band name Munich Syndrome, Sensual Ambience.

Primarily down-tempo electronica with jazz inflections, many of the songs from this album have been licensed commercially, including Quiet Atmosphere which was used by L'Oreal for their Pureology brand.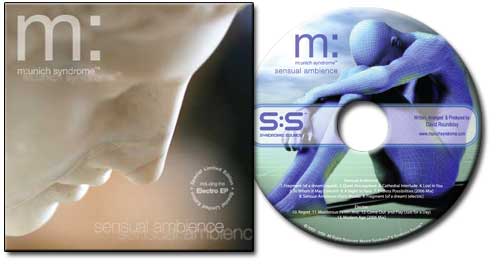 In 2004 the SVP I reported to at GetSmart began a new start-up, FastFind.com, and I came on board as Creative Director. I also provided the front-end and intranet HTML, web design, and supporting graphic materials.

subsequently built out several vertical offerings (from the core business model of matching lenders and borrowers) within a few months of going live. FastFind became an acquisition target by BankRate.com about a year after we launched.

After the acquisition website tweaks slowed to a crawl and I transitioned to doing 100's of online banner ads. Some of the ads I designed during this period had the highest conversion rates Bankrate.com ever had up that point in time.
In 2006 I left Bankrate to concentrate on music. Along with releases by Munich Syndrome I established the independent label Syndrome Sounds, which is also my music publishing; Syndrome Sounds / ASCAP

Along with releasing 9 albums as Munich Syndrome and establishing Syndrome Sounds, I created and established a Munich Syndrome Video Channel on YouTube. There are currently 55+ videos (and counting). If you like any of them, please subscribe to be notified when new ones go up.

The Story…
At the beginning of 2007 a talk show with the subject matter of adoption reunions came on. Being adopted, I paid attention. At the end of the show they displayed a website. They said if you entered the personal information you had you might be reunited or connected with a relative.
I entered the information and about an hour later I received a call from a search angel. She said she knew my birth mother's maiden name and where was currently living. What I thought might be a reunion or sorts, or some basic information turned into a 13 year search that has led me to several states over thousands of miles and many phone calls, emails and letters. During the journey many of the people I encountered all said this would have the makings of a book and I should document and memorialize it.
Available now from Amazon in Hardback or Kindle editions!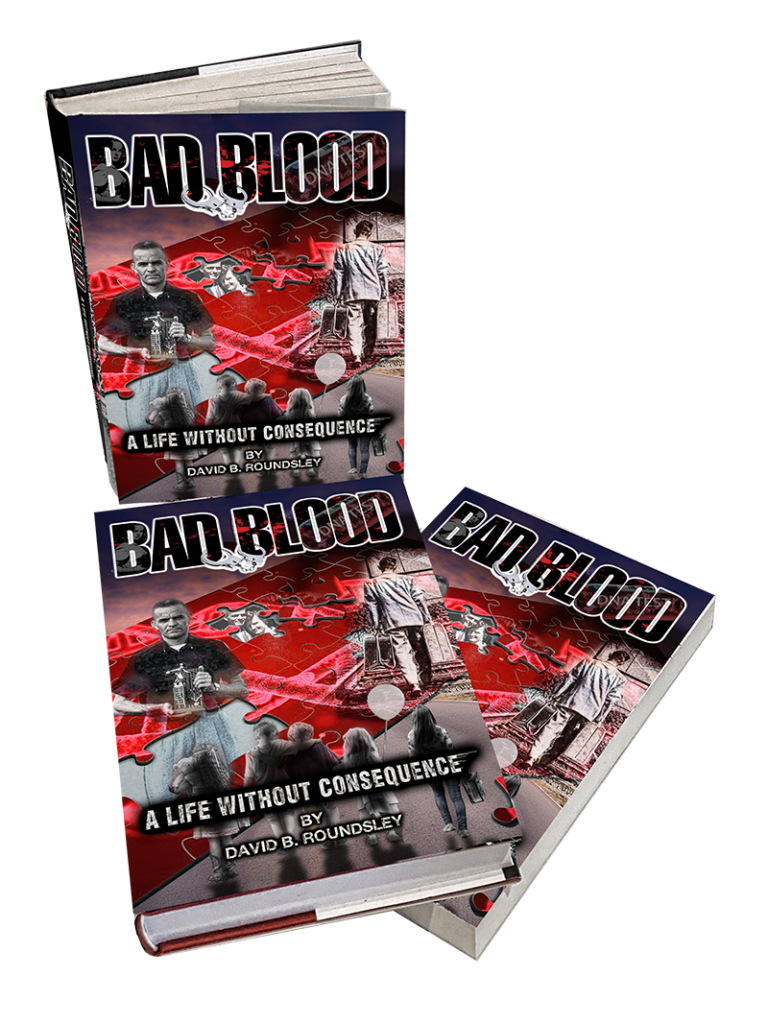 Next Steps…
Any media or sales inquiries please go to our contact page!