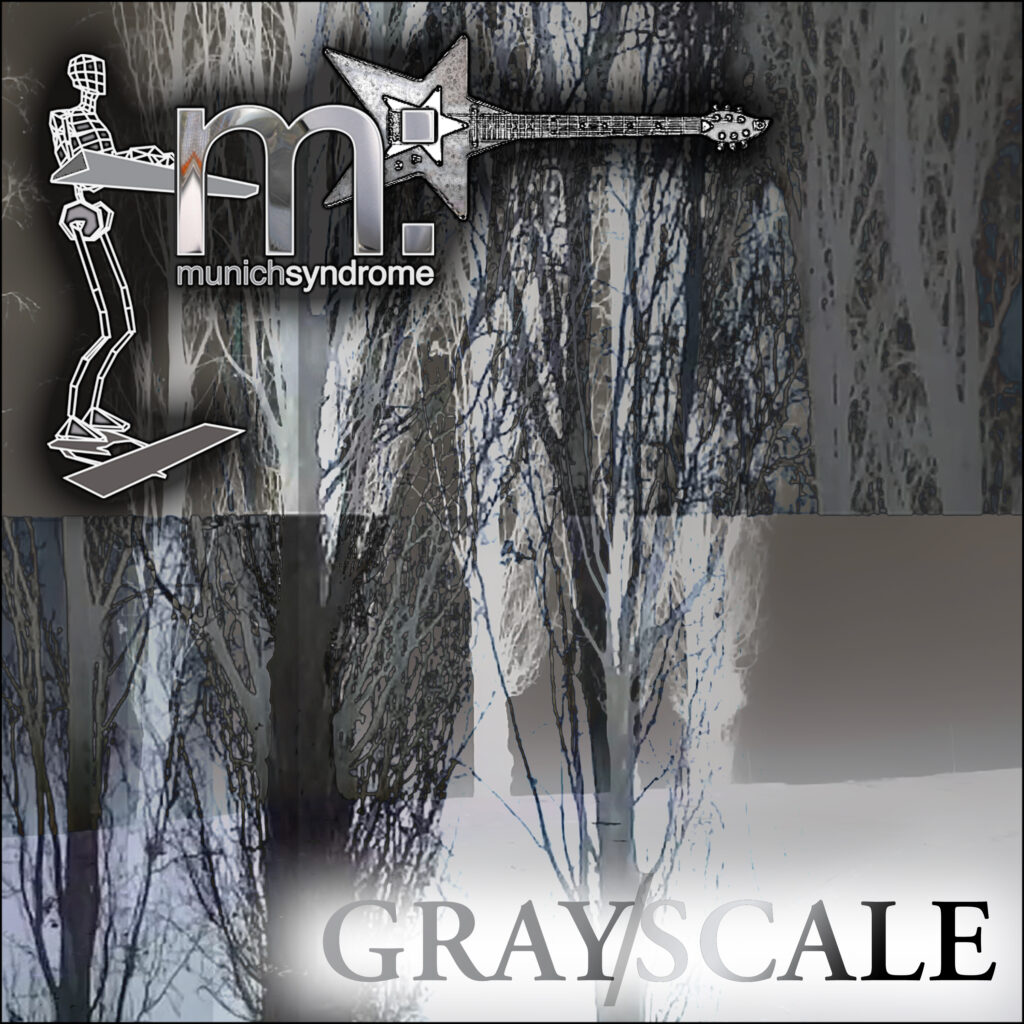 https://munichsyndrome.bandcamp.com/album/gray-scale
GRAY/SCALE, the new album from Munich Syndrome will be available on BandCamp tomorrow. Tomorrow Bandcamp is also waiving artist contribution fees, so any purchases made tomorrow for any artist on Bandcamp will go directly to the artist. The album is download only.
While work continues on the next Munich Syndrome album "X", the world became a different place. Over the past three years we've been experimenting in the studio with different arrangements, instruments, and styles.
GRAY/SCALE is our "Low" or "Remain in Light" if you will. Pushing out of our comfort zone, exploring new textures, and moods. Moving on from 2018's Electro Pop 2, this release features ambient, electronica, and other sonic explorations. With cinematic flourishes, atmospheric washing and ambient chill this is more somber and introspective than our previous release. GRAY/SCALE is the sister-album to Sensual Ambience, 15 years on.
Where Sensual Ambience was more about the physical world, GRAY/SCALE is more about the metaphysical world.
This will be a digital-only release, available from BandCamp, CD Baby, Amazon, Apple Music, iTunes, Google, as well as all major streaming services.
Initially slated to be an EP (Extended Play) we have opted to go in with a full album:
Ice Flow
In a Lonely Place
Ghosts (Part 1)
A Corner in Time
Grayscale
Lonely Planet
Ghosts (Part 2)
Acoustica
Spice Trade
Ghosts (Part 3)
Disappear
Beyond Eternity
Gothic Alchemy
Windchill
Shifting Dreams
Fragment 5